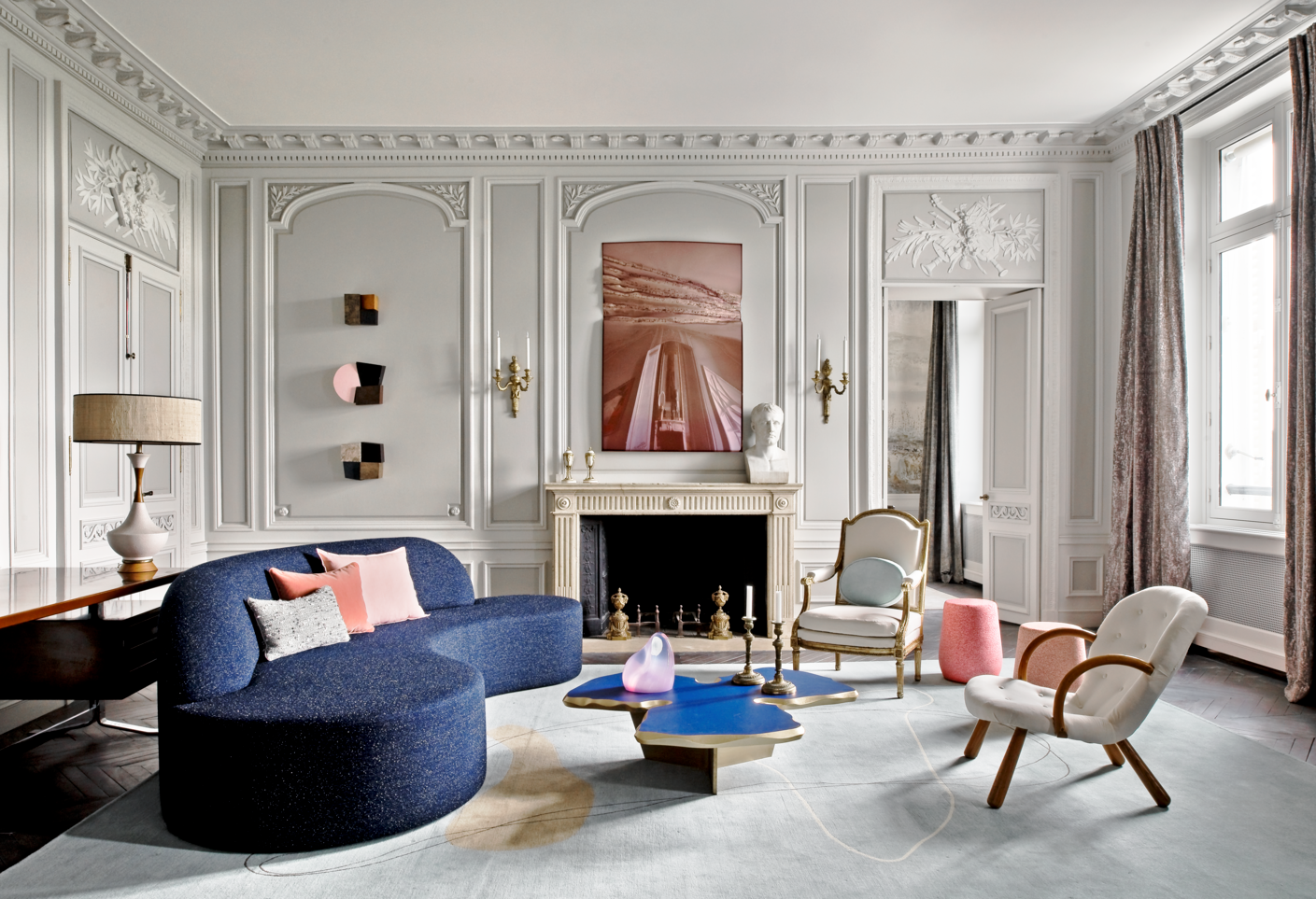 Family room is one room that is very important. That's where you can spend time with family, both while watching television shows or just chatting while sitting together.
Spending free time with family is very meaningful and fun. Some people will find it difficult to find the right time to do this activity with a variety of reasons, ranging from busy work, no days off, or lack of quality. In fact, you actually do not need to leave home to spend time with your family. If not, why is there a family room?
Family room is one room that is very important. That's where you can spend time with family, both while watching television shows or just chatting while sitting together.
The interior of a comfortable family room can certainly be a very supporting factor for you and your beloved family to feel happier while enjoying time together. So it doesn't hurt if you design this room with a certain style and approach, for example pop art style.
Pop art is a genre of art that was born in England and America in the mid to late 1950s. This art genre was popularized by a British curator and art critic, Lawrence Alloway. The word pop art itself comes from popular art, a genre of art that utilizes visuals and symbols from various media such as comics, magazines, television, advertisements, and others.
Pop art is made to entertain and surprise. The main characteristic of pop art is the thick lines and comic bubbles with bright and bold colors. While the three main elements of pop art are rhythm, unity and contrast combined with harmony.
Besides being popular in painting, pop art is also popular in interior design. Pop art-style interiors generally look expressive, unusual, contrasting and bright. The main features are dominated by rainbow colors, striking shapes and repetitive elements.
Then what about the design of a pop art style family room? Here are the reviews!
Play with colors
Pop art reflects the idealism, creativity, modernity, and courage that varies in color play. Therefore, color play is the key.
In the style of pop art, you can experiment and play with unlimited colors for your living room. The combination of primary colors like red, blue and green can be an option to create a harmonious blend.
In color selection, you do not be afraid to hit colors, because one of the advantages of this design style is the use of unusual colors. Hit-and-color can actually make the family room look unique and different.
For those of you who don't really like decorations that are too extreme, don't worry. Even though it is famous for its contrasting, bright, and other colors and patterns, pop art style can be presented more 'calmly'.
You can use colors that are dominated by white on the walls of your living room, combined with a choice of sofas and bright and contrast colored cushions. This method makes the style of pop art pressure simpler without losing the main essence and uniqueness.
Express through images
It is also undeniable that drawing or painting of characters is one of the main characteristics of the application of pop art style in interior design. Often the picture or painting is accompanied by writing containing certain messages or sentences.
Pictures or paintings of characters with a combination of bright color palette make the living room look more alive and attractive.
Explore through motifs and forms
The use of interesting motifs or patterns is also one of the choices in the application of pop art style. Like color, in pop art-style interiors, you can explore motifs and patterns.
The motifs you can choose are not limited to polka-dot motifs and stripes. You can explore different shapes and sizes to produce an unusual impression.
For example, the use of furniture or accessories with asymmetrical shapes can give a unique impression on the family room.
Sufficient furniture
Aside from colors and images, the main characteristic of pop art style is not using excessive furniture.
With bright colors, striking motifs, and asymmetrical shapes, you just need to use a few pieces of furniture so that the room seems spacious and does not seem crowded.
Actually there is still much that can be explored from the style of pop art design. However, everything has the same goal, which is to give the impression of life, cheerful, and of course interesting. This design concept is one way to realize the nuances of every room in the house feels more fun.
Interested in applying the style of pop art design in your living room?